Healthy Apps
Your health, fitness and workouts on the go!
Healthy Apps help to get you motivated, track your calories or get into shape.
Health and Technology -
Two topics that seems to be in everyone's conversation lately. With smartphones and tablets becoming the norm it seems like there is an app for everything you can think of. So why not health and wellness. Healthy Apps are spinging up everywhere you look.
Health and Fitness are both topics that come up all the time. Whether it is on the news, in your social network feed or just something you think about from time to time they are definitely hot topics. For many of us, health and fitness means trying to lose a little weight, eat a little better or be in a little better shape. Easy to think about and easy to understand why these are good goals but not always to easy to accomplish.
But like everything else in the world, now there is an APP FOR THAT. Iphone or Android, there are tons of health and fitness apps available to help you get into shape, track your calories or just get you motivated. I have tried to put together a list of what seems to be some of the better health and fitness apps.
Honestly, I have not tried them all so the recommendations I have listed are based not only on my opinion but the opinion of others - including the opinion of some so called fitness gurus. The best part though is most of these are free so its easy to try them out and form your own opinion. Some do have pro or paid versions but you can use the trial or demo version before you commit your money. Even if you do have to pay, most of the time it is less than $3.00 so just give up the fast food or soda for the day and you can pay for it. And as an added bonus, you removed some sugar and processed food from your diet so the app is already helping with your Health and Fitness.
Health and Fitness Apps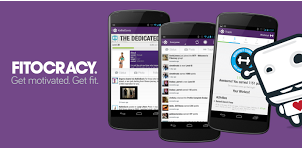 Work out with your friends, compete with others, and stay fit. Easy to use, beautiful, and fun! Whether you're completely new to fitness, trying to lose 20 lbs, you've run your third New York Marathon, or can bench press twice your own body weight, everyone has a goal they're trying to reach. Many Fitocrats, just like you, have already reached that goal.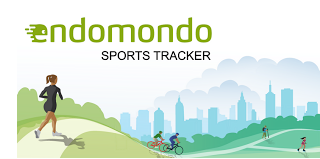 Track your workouts. Challenge your friends. Analyze your training. With Endomondo on your mobile device, you can track your running, cycling and other sports. It's fun, it's social and it's motivating. The design is clean and the verbal cues are great. Reviewing your routes and workouts is easy and the data is rich and detailed.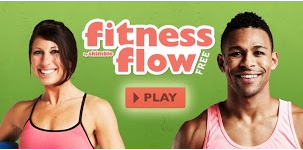 Get fit with streaming HD videos led by professionals. Choose your pace and get ready for a detailed and educational workout. 1000's of workouts - Something for everyone. Workout Trainer has an enormous selection of workouts for you. Whether you're just getting off the couch or cross-training for your next fitness competition, we help you achieve your best.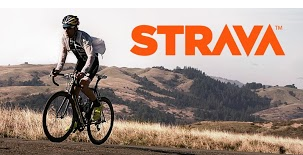 Turn your exercise time into a social competition! Compete with friends, explore new places to go and review detailed run statistics. Strava is free to use! Record your runs and tides, track your progress and join challenges at no cost. Upgrade to Strava Premium membership and find even more motivational features like the ability to set progress foals, see where you stack up with filtered leader boards and more...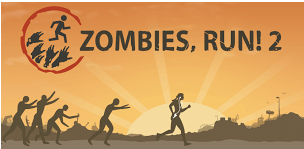 Enter a zombie apocalypse in the immersive real world running game. Varied missions and goals will make working out fun again! Run for your life from the Zombie hordes! Zombies, Run! works anywhere and at any speed. We immerse you in an action packed game and story mixed with your own music, whether you're jogging in a park, running along a trail, walking to work, or even running on treadmills. And if you want a serious workout, turn on thrilling zombie chases that force you to speed up to escape the hordes!!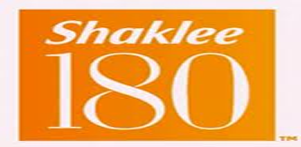 The Shaklee 180 App is actually more than just an App, it is a complete weight loss system. When you get the system then you get the app that goes along with it. The app does quite a bit for you. It has trackers and tip and even workout videos. I have used this app and I even started a blog about it. You can visit it here if you would like a more in depth look at the app. The website link below will take you to the site that talks about the entire system.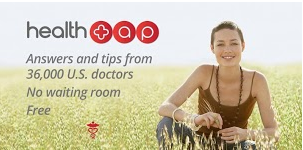 One of the best sources of medical information available, get acurate answer to your health questions from licensed doctors.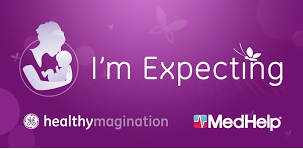 Track everything while expecting. Get weekly updates of your baby's growth, track your symptoms, and compare them to other moms to see how common they are. Share info with your doctor, add doctor appointments, get answers to questions and more!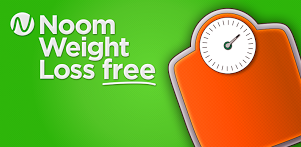 Personalized tasks every day designed to help you lose weight Using this app will orient you toward a positive lifestyle that encourages long-term weight loss through planning and daily tasks.
Are you Ready to do a 180?
From America's #1 Nutritional Company.
90 days to lost the weight. 90 days to learn how to keep it off!
Return from Healthy Apps to HealthyLife Home Page