All Natural Vitamins
Are they Necessary to Maintain Good Health?
---
Vitamins, supplements, herbs and minerals; the drug store is adding more and more bottles of these products every day.  Are there certain ones that are more important or necessary to take?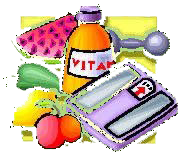 I found myself asking that very question more and more as I started getting older.  On any given night I would see commercial after commercial for some kind of pill or supplement to fix whatever ails me. I can look younger, weigh less, and feel better about myself just by taking a few vitamins.
I decided to find out for myself what my body really needs and then see if I could find something that fit the bill and did it safely.

Read on to see what I discovered... 

Nutrition (or Lack of Nutrition) Facts
---
Eating a variety of natural foods gives our body the best chance of obtaining the range of essential nutrients we need. This type of diet reduces the chance of poor nutrition and bad health.
It isn't just good old vitamin A, B and C anymore. These are still important, but research has found a large number of other supplements that can benefit people and help increase their quality of life.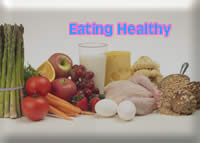 The problem that I discovered is that most foods we buy at the store are pretty heavily processed.  Lots of the natural vitamins and minerals have been lost when they produced the food.  Some companies try to put vitamins back in, but they are man made and not as good as the original food that nature produced. 
The reason this is a problem is people can't physically eat enough food to get all the vitamins and nutrition they need. 

I'm a big guy and I eat quite a bit but I found out I didn't get all the essential nutrients I needed everyday.  I did get plenty of fat and sugar but that's another web page for another day!! (Going to the drive thru window definitely doesn't do much to help the situation.)

The Solution
---
After some research and a look at a list of vitamins and minerals from Wikipedia. I found out that the human body requires a large number of different vitamins and nutrients to maintain its overall health. 
Based on what I see on the TV commercials and on the shelves at the drug store, many companies have recognized this fact and have developed extensive varieties of vitamins and supplements to fill the gap created by our modern way of living. 

Vitamins are not regulated by the FDA so I looked around for a company that took the time and effort to regulate itself and make all natural vitamins that were healthy for me.  I figured if I was going to take vitamins to make up for over processed, unnatural food, why would I want to take over processed, unnatural vitamins.

I learned of a company that does all the right things to produce vitamins that are as close to nature as possible.  They conduct the research necessary along with clinical trials to make sure the vitamins they create perform the way they are supposed to.

The thing that really convinced me that this was a company that was the right one for me is a landmark nutritional supplement study done by the University of California at Berkeley. 

Read all the AMAZING results from a UC Berkeley study: They are Guaranteed to change peoples minds on vitamins and supplements.

What I Learned
---
Being a Science Teacher, it is my job to make sure my students learn something everyday.  I put myself in their shoes and looked back at all the things I had read over the last year during my research. 
What follows are some of the things that were the most important or most interesting facts that I discovered about vitamins and how they affect different parts of the body.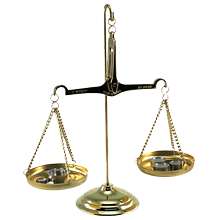 The first question I had was "Are vitamins good for you?"  My original goal in starting this was to take the right steps to have a healthy life.  I discovered people need natural vitamins but should we take them in pill form? This is a great question and for the most part, this is a definite YES. Click here to find out why.
Taking natural vitamins helps but just taking any vitamin is not enough.  The way the vitamin is made, what is included in the "pill", and how well it will be absorbed and used by our bodies are very critical questions to ask before you run to the store and make a purchase. 

Compare Vitamins - read how different pills that contain the same vitamin don't always give equal health benefits.

NOT ALL VITAMINS ARE CREATED EQUAL.

We are taking a journey, it is a marathon not a sprint, so take the time to take the right steps towards wellness. 

Read, do some research, I have done some of the steps for you to make your journey easier.


Looking for more information about Health and Nutrition.  Feel free to visit our monthly online Newsletter -
Health Quest  
You will find current, relevant information along with solutions including healthy products.  The information is always free and we will never pressure you into buying products but please know that I do make a small commission from any of the sales.  I use these products myself.
If you would like a reminder each month with a quick synopsis of what you will find in the newsletter please enter your email below.