Are Supplements Necessary?
Is It Necessary to Add Supplements to My Diet?

Studies show that adding vitamins and supplements can both improve your health and increase your chances of living a longer, healthier life.
The Nagging Question

---
Everywhere you look someone is giving you advice. This is true for many areas of life, but none more evident than the plethora of advice about your health and diet.
But the nagging question is, "Are Supplements Necessary?"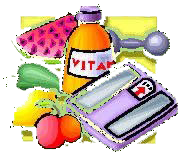 The media, your doctor, your Mom, the internet, TV commercials and 'friends' are just a few of the things bombarding you with the right thing to do.
So it's only natural to be confused and completely understandable for you to be asking yourself the question of whether or not you should be spending your hard earned money on food supplements.

Now you can add me to the list of people and places giving you their 2 cents worth. So why should you read on and take my advice? Simply put, I am backing up my opinion with solid scientific evidence and research studies. Plus I urge you to question what I say and read the studies yourself. Don't take my word for it; prove it to yourself.

Two Compelling Scientific Studies

---
Here are just two of what I am sure are many sources that help to answer the question of Are Supplements Necessary.
Study 1

The first study I looked at was "The Vitamins and Lifestyle Study" (Pocobelli et al, American Journal of Epidemiology, 170: 472-483, 2009).
The study was done on a group of people from the state of Washington. It was a survey of over 75,000 residents between the ages of 50 and 76 and it looked at their lifestyles as well as their use of food supplements.

The groups were divided up into those who took multivitamins almost every day, those who took extra Vitamin E, those who took Vitamin C, and those who didn't supplement their diet at all.

The main focus of the study was the overall death rate of the participants and the death rate due to cardiovascular reasons during a 10 year time span.

Basically the study found that those taking supplements had a reduced mortality rate compared to those who didn't use supplements.

Here are some details: (all reductions are comparisons with non-supplement users)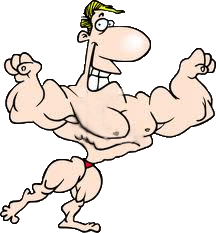 Multivitamin users reduced their risk of cardiovascular mortality by 16%.
Addition of at least 215 mg of vitamin E each day reduced the death rate by 28% for cardiovascular reasons and 11% overall.
Taking at least 322 mg of vitamin C every day decreased mortality by 25% and 9% for cardiovascular and overall mortality respectively.
Study 2
These results fall right in line with the results of the second study I looked at. The study has become known as the Landmark Study but is formally named "Usage patterns, health, and nutritional status of long-term multiple dietary supplement users: a cross-sectional study" (Nutrition Journal 2007, 6:30doi:10.1186/1475-2891-6-30 Published 24 October 2007)
The Landmark Study looked at 3 different groups. One group consisted of multi supplement users. This group was specifically from people who took vitamins and supplements manufactured by the Shaklee Corporation. A second group consisted of people who took a multivitamin/mineral supplement and the third group was made up of non-supplement users. Overall there were over 1000 people involved in the study.

The results of the study showed that that people who took Shaklee supplements had markedly better health than both multivitamin and non-supplement users. The full article and scientific details can be found on http://www.landmarkstudy.com.

Two separate studies both confirming the same thing; Food Supplements can lead to a longer and healthier life. The Vitamin Study shows that long term food supplementation decreases the risk of dying and The Landmark study shows that the use of food supplements creates a healthier life.

Stop Waiting - Start the Change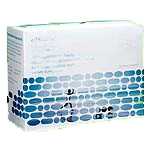 Having a Hard Time getting all the Essential Nutrition you need from your Diet? Maybe it's time to supplement with the highest quality Nutritional Supplements available...

Looking for more information about Health and Nutrition.  Feel free to visit our monthly online Newsletter -
Health Quest  
You will find current, relevant information along with solutions including healthy products.  The information is always free and we will never pressure you into buying products but please know that I do make a small commission from any of the sales.  I use these products myself.
If you would like a reminder each month with a quick synopsis of what you will find in the newsletter please enter your email below.