Levels of Shaklee Membership
There are several levels -
Which one is right for you?
---
I have gone from consumer to member to Shaklee independent distributor to Gold Ambassador over the past 25 years. When it comes to the levels of Shaklee membership, I have experienced them all.
(**UPDATE: Shaklee, like many businesses, is constantly changing to meet the ever changing needs of its distributors, members and consumers.  Some of the membership and distributor levels have changed since I first joined over 25 years ago.  I only mention this because sometimes when I describe what I have done or experienced it might not be something you will currently find but even though the names might have changed, the overall descriptions are very similar)

But before you can really understand the different ways to take advantage of Shaklee and its products, you need to understand what makes Shaklee different.

There are lots of companies that make product lines and offer memberships like Shaklee. So why should you use Shaklee. Take a look at this video presentation I put together and I think you will start to understand...

The Levels of Shaklee Membership explained:
---
There are several different ways for you to enjoy the benefits of the #1 Nutritional Company. You can be a simple consumer of their products or choose to create your own home office and become a Business builder. You make the decision on what level you would like to participate.
There is no pressure or obligation to do more than you want to do. No monthly requirements or automatic sales of products you don't want. You are in charge of your own purchasing - WOW there's a novel concept!

There are benefits to each level depending on your goals. And you can always upgrade from one level up to another if your situation changes and you want to do more.

The levels of participation are:

Consumer
---
At this level you only use product. You don't become a member of the Shaklee Corporation. You simply visit the Shaklee product sales page and select the items you want. This is just like any other online shopping experience and something almost all of us have tried at some point.  You choose you products, make you payment and a box shows up on your doorstep.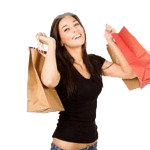 Pros: You are using a great product and helping you, your family and your planet become healthier. No money involved to join.  Easy and convenient.
Cons: You pay suggested retail price. You don't have the opportunity to get paid to purchase and use product.

Cost: $0.00

---
At this level you are probably only interested in being a consumer and using product. But unlike level 1, you would like to save money off each order. You get all the same products and the same convenience but you get to enjoy member benefits.  This means you get 15% off the retail price on every product, every day.  You can also get free shipping.  But that's not all.  As a member of Shaklee, you can unlock loyalty rewards.  This just means you can earn points for buying products on a monthly basis.  These points can be used to get free products. 

Pros: You save 15% off Suggested Retail Price (SRP). You have an opportunity to get free shipping and you can earn free products by simply purchasing what you need on a monthly basis. You also get a special Shaklee homepage online where you can place orders and have access to a library of health and wellness information, and more...
Cons: It costs $19.95 to join. However, because of the 15% discount you will pay that off after you have purchased about $130 worth of product. From then on you are saving money over no membership and it is a one time, life long fee. So if you are truly interested in creating a healthier life, it is well worth it to become a member.
Cost: $19.95 (one time cost, not a yearly fee like Sam's or Costco)

---
At this level, you are interested in using product, being a consumer and improving your health but you also are thinking about making some money by using the product and sharing what you know with others. This is the first step towards becoming an Independent Distributor. Don't let those words scare you, you are not obligated to buy or sell anything. You are in control...
Pros: You become a member and get the 15% discount off SRP. You are also eligible to participate in Compensation Plan Bonuses and earn bonuses on the amount of product points (PV) that you and those you share with earn with each order.  You also get 3 months (free) of your Shaklee personal website that is your online store to help get you started.
If you want to take advantage of earning a little extra money or just helping to pay for what you purchase from Shaklee you must sign up to be a distributor. You CAN NOT earn money as just a member or consumer.

Cons: Honestly, I am not a big fan of this level. (**UPDATE - Shaklee basically agreed with me.  This level has basically merged with the next higher level. ) You don't get a whole lot more than you would get at the $19.95 - Member level other than the ability to earn bonuses. If you are truly interested in building a business you should take the next step and sign up as a Distributor but with a starter kit. This used to be called a Gold Ambassador and then it went to a Qualified Distributor but now its just a Distributor with a little extra product to get you going. Take a look at the next level to see more...

With some of the recent Shaklee changes, the difference between becoming a Distributor and a Distributor with a starter kit is not as different as it used to be.  Either allows you to become a distributor but the cost to get the extra and jump in ready to build is now not such a big jump.  Take a look below to learn more.
Distributor w/ Starter Kit (formerly called Gold Ambassador and Qualified Distributor)
---

The Distributor level with a starter kit is intended for anyone who wants to create a home office and not only use the Shaklee products for their own health and wellness, but wants to share and educate others about the benefits of using safe, healthy products.  Like I said in the previous section, this level is not much different than the Distributor level.  In fact, when you sign up, one of the choices for your starter kit is simply to become a distributor for the $49.95.  So the following information really goes for both this level and for the previous level that used to just be called Distributor.

There are many advantages to having a home office. This level gives you the chance to have that home office with very little needed from you.

You can start a home office with no inventory to stock, no shipping problems, no deliveries or collections, and you are the boss. Work as hard as you want to achieve the goals you have set. I won't lie to you and tell you that the money will just start rolling in, you do have to work for it, but the corporate office has set up a great system and they (and I) are here to support you in everything you do.
If this is the route you are interested in taking I suggest you do your research before jumping in. Good training and the right upline usually make the difference between success and failure in a Network Marketing business.
Pros: You get everything you would get as a Distributor and more.
Eligible to participate in Compensation Plan Bonuses

Eligible to earn Personal Group Volume Bonus (4% - 20%*)

Three Months Personal Website - online store≠

An entire suite of digital tools to grow your business online

Eligible to earn Success Bonuses

Eligible to participate extra Shaklee distributor perks
There are three ways to become a Distributor with a Starter Kit. 
Business Starter Kit: You can get the basic Distributor Kit for $49.95.  It gives you all the tools you need to get started including a personal website, mobile apps, samples, training and support. 
Prove It Starter Kit: You get all the items that come with the Business Starter Kit but you also get some  basic products that allow you to experience the value and power of Shaklee. It gives you a chance to get started with product so you can speak from experience as you share and it lets you do this a discount.  It is the $49.95 for the Business Starter Kit tools plus $159 for the extra products. 
Meology Personalized Nutrition Kit: This Starter kit also includes all the business and training tools you would get with the basic Business Starter Kit but it also includes a personalized Meology supplement plan.  If I was starting out today this is the choice I would make.  It adds $60 to the cost from just getting the basic plan but it adds a science based personalized supplement plan that is designed to help you reach your personal goals and your optimum nutrition based on your unique self. 
IF you are interested in being a Distributor it really makes sense to take advantage of the one of the upgraded starter packs.  It gives you a chance to get started with some product (and that is one of the main reasons you are joining Shaklee) and it lets you do it at a discount and who doesn't like a good discount.
Cons: If you want to take advantage of everything being a Shaklee Independent Distributor gives you then I don't see any cons – the only way I can see this level as a negative is if you just aren't ready to start a home office. However, if you purchase this level and expect to make money for just typing your name into the registration form then you will be disappointed.
If you aren't sure about MLM - what it is or how it works, check out this page - What is MLM?. It explains what multilevel marketing is and more importantly what it is NOT!

If you aren't sure about taking this step, sign up for one of the other 3 levels and start using some of the product. Once you see the difference it can make in your life you can always return and upgrade to Gold Ambassador.

Cost: $49.95 Distributor cost plus the cost of the extra Starter Kit if you choose one. 

Where do I go now?
---
Ready to sign up? Just want to look around a learn more?
You can Shop, Read more, or Join online from your computer.

You can also contact me if you have questions that weren't answered here.

I am here to help no matter what level of Shaklee Membership you are interested in. I love the Shaklee products and I have worked my way through the levels of Shaklee membership so I can give you my personal experience with each.

I truly believe in the Shaklee corporation, their products and their company philosophy. I am not here to pressure you into anything, but I believe everyone deserves to live a healthy life and it has been my experience that Shaklee products can promote just that.
This website and all its pages are my way of sharing and hopefully helping others achieve the life they deserve.

Your Future Life will be Exactly what You Decide to Make it..

Looking for more information about Health and Nutrition.  Feel free to visit our monthly online Newsletter -
Health Quest  
You will find current, relevant information along with solutions including healthy products.  The information is always free and we will never pressure you into buying products but please know that I do make a small commission from any of the sales.  I use these products myself.
If you would like a reminder each month with a quick synopsis of what you will find in the newsletter please enter your email below.