Home Business for Moms:
The perfect home business opportunites for stay at home moms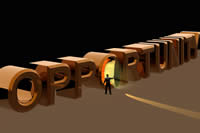 An at home business for moms/dads is becoming one of the next revolutions sweeping the world. With more and more people becoming health and environmentally conscious, a nutrition home business has unlimited potential. Read on to learn about creating a health and nutrition home business, on your time, that can go as far as you are willing to take it. All this with very little investment.
What would you spend to create a future?
It is my opinion, as I am of the "old school" thinking, that children benefit by having a stay at home mom or dad. There are many Mr. Mom's which is terrific. However, many times, we, as stay at home parent, want to supplement the income. We like what we do, taking care of the family, making the home made bread, cooking from scratch, taking the children to the park and the many other things we can do because we are at home. But little expenses come up and we feel the need to try and help bring in some extra income. Or maybe the kids are in school all day and we just want that something more that's helps define us. Gives us another purpose and feeling of accomplishment.
So many times we find a "part time" job to bring in more income.
This extra income extra income is great, but with it comes expenses. More transportation costs getting to and from work. Costs of uniforms or "new clothes". The time commitment and cost of losing your freedom to be there for your kids. Most employers can't or won't be able to schedule your work hours to fit the life you want. So now you might have the cost of a babysitter or a daycare a few times a week.
And have you thought of who your coworkers might be or your boss. You might end up working with people you don't really care for or want to work with.
But, we ARE getting a paycheck and bringing in more income.
Of course, by the time we pay all the taxes, buy the clothes, the lunch we need to take, pay the transportation "bill", and perhaps pay a baby sitter, most of our "check" goes out to someone else.
Our time is also taxed. Not having the time to make the home cooked meals, we have started buying the fast food meals. We gain weight, get stressed, the children are cranky, parent is cranky, and it just isn't all that much fun to have to get up on someone else's schedule and "go to work".
So what can you possibly do "at home" to make money while still having the "freedom" to be your OWN BOSS?
When I was introduced to the Directorship of my own company, being my own boss, I could see the big picture. I didn't understand every word I was being told, but I could see ME, being the CEO of my own company.
I could see me making my schedule, working with who I wanted, increasing my income the more I worked and learned. Or working at a slower pace and just enjoying what I do while still bringing in a little extra money so we could go out to a nice restaurant or take that vacation we always wanted.
I now understand that as my company grows, I will continue to benefit from the work I have done in the past. Creating other offices under me, having control over that company by doing what I already know how to do; teaching others. I was teaching my children, how to read, how to talk, how to walk, how to dress, how to eat with a spoon, etc.
You are laughing, I hear it.
But think about it. Why couldn't I teach others how to take a baby step at a time? Change their life, their health, their way of thinking about what they eat and how they clean.
How great can that be. Helping others live a better, healthier life. Now that's a 'job' anyone could be proud of.
I know the word business scares a good majority of people. They think, how can I start a business, how can I run a business. I don't know anything. I didn't either but I was willing to learn and I had the teachers available. And so will you.
What if I told you, you can be trained, you can take it a baby step at a time; you have resources most people don't have to help you. Your success is the most important thing to the person you are working with, US. We become a team. Helping each other succeed as we help others.
Well, if you haven't figured it out yet, you should know, this is not a "job" down town so to speak. This is not a job where you are an employee.
A good majority of employers may be good employers, but their main concern is what you can do for them. I am here to tell you, in this business, the goal is "what can I do for you". The more successful you become, the more successful your teacher will become. And it is a home business for moms and/or dads.
I truly believe we all have a "goal", a "mission", so to speak when we are here on this earth. My mission or goal has always been "how I can help someone else'. When I was introduced to the leading Network Marketing Company , I was elated. Scared, but elated.
But I was willing to try because it became a challenge to me.
Now it has become a way to live my life on my schedule, doing what I want, and making myself stronger, healthier and more educated. And while it gives me all these great things, it also makes me money.
After all, MONEY is most often the goal of creating a business.
The great part about having a home based business is it allows you to start and grow at your own pace. Invest as much time and money as you want are or are able. YOU are the BOSS.
And don't forget about the tax benefits. Quite often these can keep more of your money in your pocket. So you are essentially 'making money' before you even sell your first product.
So what must one have to be boss?
DESIRE; as someone put it, the "fire in the belly" desire.


COMMITMENT; this is not an over night venture. If you can not commit to learn, then this is not for you.


A NEED; a need for fulfillment, a new lifestyle, helping others


Be able to "step out of the box". Realize, this is not the usual "job".


Be Persistent; stick with it. It is not "easy" but it IS a simple concept. It takes time, it does not happen overnight.


Be coachable, don't try to reinvent the wheel, your teacher can help you, learn from that person. Hang out with the people you want to be like.


Have you ever heard "what goes around comes around?" Or, do something good, the goodness will come back to you.
A wise man once said, if you go out with one eye on the money, you are half blind. If you go out with both eyes on the money, you are totally blind. But if you go out to help others, the money will follow. I was told Dr. Shaklee said this and I loved that philosophy.
If you like what you have just read, we would like to hear from you. I started with knowing nothing but it has been like a college education, learning what I have learned in the years I have been with this company. And it is only getting better.
Scared? Good. Want to get out of your comfort zone? This is the very best way to grow in stature. And we will be there with you every step of the way. Even when you don't need us anymore, we are there for you.
I have made life time friends in this business and some I have never meet in person. You can probably understand the word, awesome. So stop just sitting there, take that first baby step, ITS FREE, to get more information. Contact us now , and you will see how the baby steps turn into a great journey. A journey down a road to becoming healthier both physically and financially.
Think about it.
We look forward to becoming your partners.
---
Click here to Contact us and learn more about the Best Home Business

Click here for the perfect Home Business for Moms

Still unsure - Then read 'What would you spend to create a future?'